About Us
Our Reputation Speaks for itself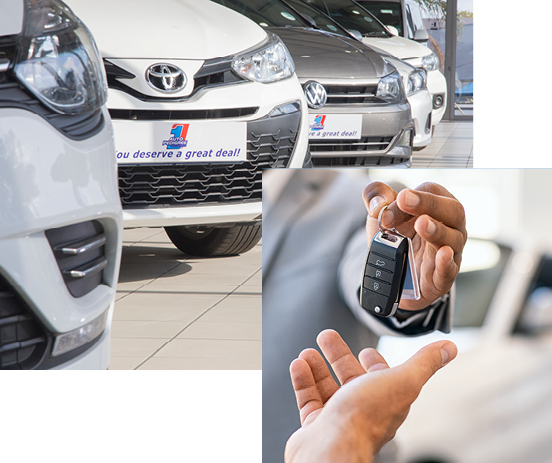 40 Years of Trust
For 40 years, Auto Pedigree has been raising the standard of used car retailing, bringing a culture of service, a no-nonsense approach to dealing with customers, and a thorough understanding of motoring needs. We've weathered the storms of the trade and the economy, and survived well.
We conduct business with integrity while providing the best possible quality used vehicle at a good deal. This could be the main reason why Auto Pedigree remains a popular choice for South African car buyers countrywide.
With our experience and heritage, we're truly a part of the South African motoring landscape and will continue to be for a long time to come.
Reasons to Buy From Auto Pedigree
We're here for whatever you need
At Auto Pedigree, you are treated as an individual customer with unique needs and wishes. We promise you a great deal because that's what you deserve. This means we offer you a quality vehicle, efficient finance, and insurance application services and products to maintain the value of your vehicle.
Buying a used vehicle from us means buying peace of mind. Quality, Value and Choice; that's the Auto Pedigree difference.
Experience the Auto Pedigree Difference
The Easiest Way to Find Your Next Car
Quality
We put each vehicle through a 116 point mechanical and electrical test and ensure that all vehicles are in excellent condition before going on sale.The 116 point check is your quality assurance. Quality of our vehicles extends to all parts of the car: Exterior, interior, mechanical parts, engine, etc., down to the finest detail.
Standard stock vehicles come with full service history and police clearance certificates. Our cars are late-model, low mileage, and of the most popular makes and models in the country. Checks for accident history and security matters form part of the peace of mind promise.
Value
In-house finance and insurance services are available at every branch. We liaise with all the major banks to seek out the best deal for you. Your application is processed while you wait. Our efficient finance and insurance operation ensures that you're able to view, select, drive and own the vehicle of your choice - all in one day. Finance arrangements and packages are tailor-made for you.
When it comes to trade-ins, we'll structure a package to include the maximum price advantage for your old vehicle. You get comprehensive vehicle insurance cover at good premiums.
When you buy a car from Auto Pedigree, you can become a member of the Auto Pedigree Plus Plan. You get so much more than just a car.
Choice
Choose from the most popular brands and models in the vehicle market countrywide, including VW, Toyota, Ford, Nissan, Chevrolet, Kia, Hyundai, Mercedes, BMW and more. The variety of body types ranges from sedans, hatchbacks, SUVs to double and single cab bakkies.
The largest stock pool in the country of 3,000 vehicles for you to choose from across all makes and models. Over 60 branches nationwide. A 30-Day Exchange Policy on the same make and model
Vehicle Search Satisfaction Guaranteed
With history-checked cars and innovative search options, there are many ways Auto Pedigree can help you to find your next vehicle.
Not sure what you want?
FIND MY NEXT CAR